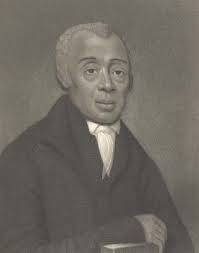 On this day in Labor History the year was 1830. 
That was the day that the Reverend Richard Allen brought black leaders together at his Mother Bethel A.M.E. Church in Philadelphia. 
They met to discuss the rising white racial violence and discrimination toward free black residents of northern cities. 
Forty people answered Allen's call, representing seven states.
The delegates included many of the leading black ministers and abolitionists of the day.
Those who attended risked personal harm as white mobs threatened the delegates. 
Due to the danger, the group met in secret starting on September 15th.  
Then on this day they began open sessions.
For five days the delegates considered multiple responses to the conditions black northerners faced.  
They founded the "American Society for Free Persons of Colour for Improving their Condition in the United States: For Purchasing Lands: and for Establishment of a Settlement in the Province of Canada." 
The organization emphasized pushing for legal protections for black residents in the United States.
They focused on education as a means of uplifting and improving the lives of black citizens.  
But delegates also supported the idea of an outlet to Canada for those black families who wanted to leave for their safety.  
The national Convention reconvened several times over the next three decades.  
Multiple meetings were held at the state and local levels.
These meetings gave black leaders a chance to devise coordinated strategies to stand up against the increasing violence and restrictive laws of the North, and to call for the end of slavery in the South.
One outcome of these meetings was the founding of labor schools to train black students in the skilled trades, as means to gain economic independence.