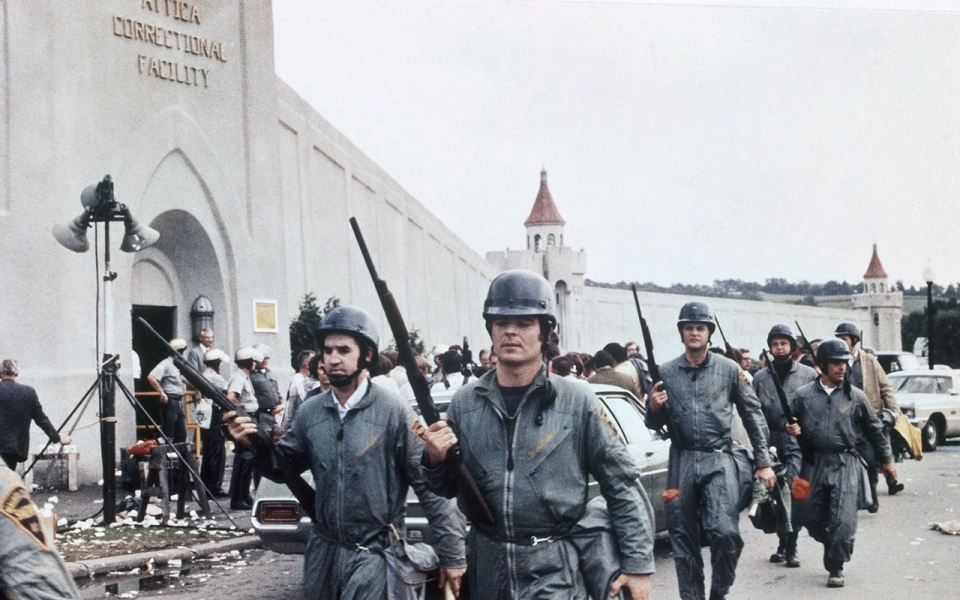 On this day in Labor History the year was 1971. 
That was the day that the state police stormed Attica Correctional Facility in New York.
Four days earlier the inmates had taken over the prison.
One guard was killed.
The guards were members of AFSCME Council 82.
The prisoners demanded improvements to their brutal living conditions in the overcrowded prison.  
Police retook most of the prison.
But the inmates held guards hostage in Cell Block D.  
One of the prisoners, Elliot James Barkley explained the takeover. 
"We are men.  We are not beasts and we do not depend to be beaten or driven as such.  The entire prison populace, that means each and every one of us here, have set forth to change forever the ruthless brutalization and disregard for the lives of the prisoners here and throughout the United States."
When the state police stormed the prison they dropped tear gas from helicopters.
They fired 3,000 rounds, firing on the prisoners and hostages indiscriminately. 
They killed 29 inmates and 10 hostages. 
The police claimed the prisoners had killed the hostages.
They also accused the inmates of committing atrocities against the guards.   
Public outrage swelled against the inmates, including racially-charged hate directed at the black prisoners.
But autopsies proved that all those killed had been felled by police bullets. 
Attica became rallying cry for those concerned about prison conditions.
It has been referenced by many in movies andsongs, including John Lennon's Attica State