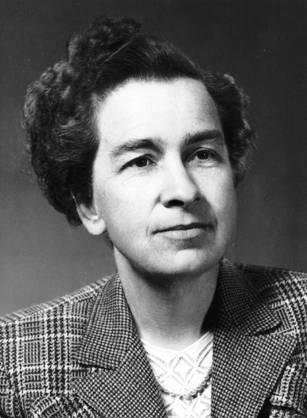 On this day in Labor History the year was 1906. 
That was the day that Dr. Harriet Louise Hardy was born in Arlington, Massachusetts. 
She pursued a career in medicine, driven by personal family tragedy. 
She lost her father to pneumonia when she was only four years old. 
She also lost a baby brother to the 1918 influenza outbreak. 
Dr. Hardy became an early leader in the field of occupational medicine. 
She was also the first woman to become a full professor at Harvard medical School. 
Dr. Hardy began her career in occupational medicine when she began to investigate the causes of illness among workers making fluorescent lights in factories north of Boston. 
Most of these workers were women. 
Dr. Hardy researched the cases of berylliosis in Lynn and Salem Massachusetts. 
The metal beryllium is used in making the lights. 
Inhaling dust or fumes of the metal can be deadly, but symptoms often do not begin to show up until years after exposure. 
Symptoms include shortness of breath, coughing and scarred lungs. 
Dr. Hardy developed the National Beryllium Registry. 
It was one of the first registries of its kind to track the impact of a chronic health disorder.
Her research helped lead to safety measures in the handling of this dangerous metal. 
Dr. Hardy also worked with unions including the Oil, Chemical and Atomic Workers Union and The United Mine Workers to identify and address workplace health hazards. 
These included substances like lead, mercury, anthrax and asbestos.
She wrote a textbook on the subject of industrial toxicology, with another pioneer in the field of occupational health, Dr. Alice Hamilton. 
Dr. Hardy helped to forge new ground in making jobsites more safe and healthy for workers.