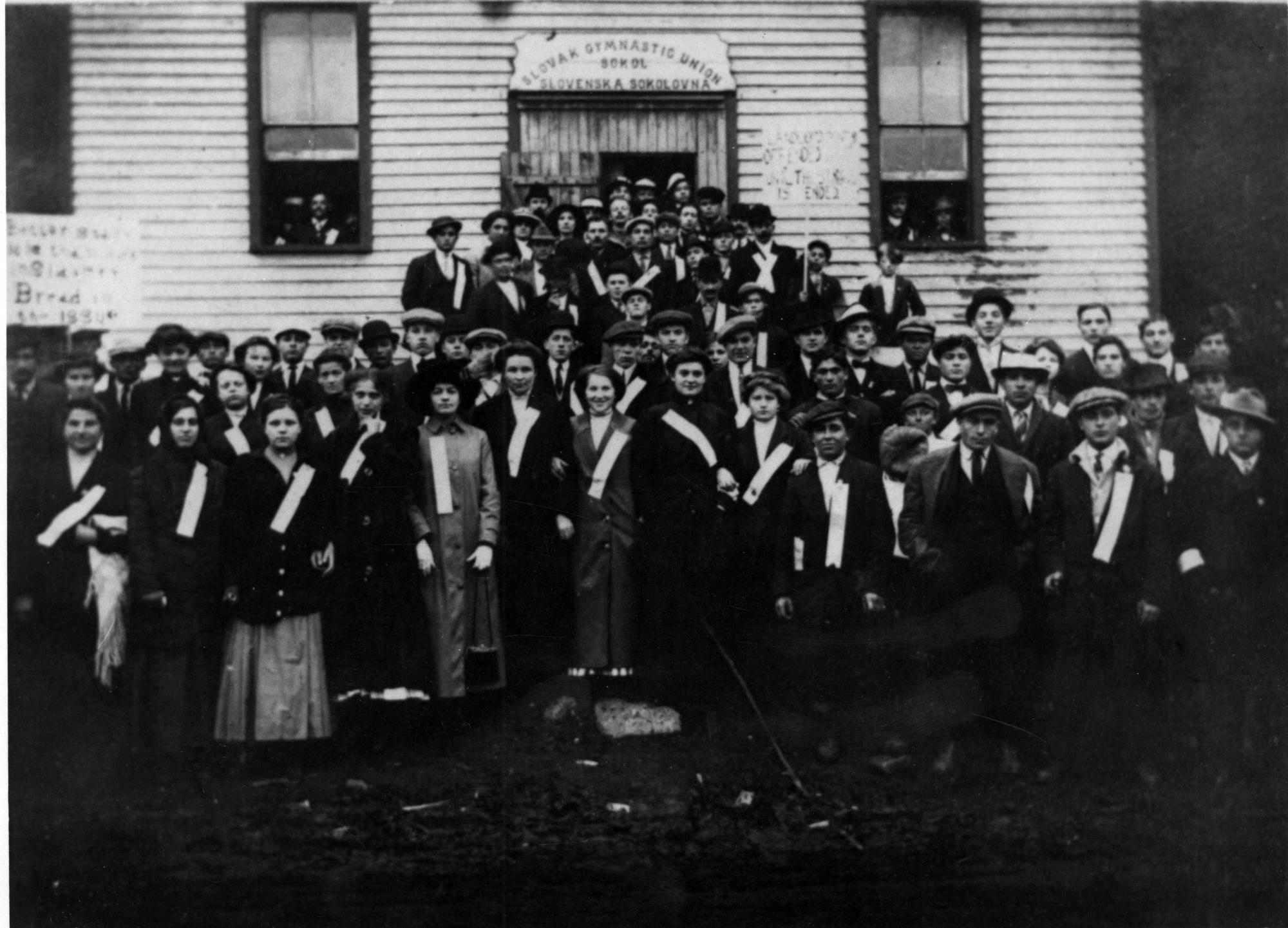 On this day in labor history, the year was 1912. 
That was the day mill workers began to walk off the job at the Phoenix and Gilbert Knitting Mills in Little Falls, New York.
The strike was sandwiched between the Bread and Roses strike in Lawrence, Massachusetts and the 1913 Paterson textile strike.
American, Hungarian, Polish and Italian workers, over 70% of them women, struck against wage reductions. 
Their hours had just been cut from 60 hours a week to 54, and their wages adjusted accordingly. 
A recent factory inspection commission investigation revealed deplorable working and living conditions, among the worst in the state.
As a result, state legislators passed protective legislation restricting women's work hours.
Many social reformers pushed for laws like these in the hopes of improving women's quality of life by minimizing their exploitation on the job. 
But the reduction in hours spelled disaster for these mill women, who then faced a loss of income that ranged from 75 cents to $2 a week.
Socialists in nearby Schenectady, including the socialist mayor George Lunn, arrived in town and were promptly arrested for giving open-air speeches in support of the strikers. 
IWW organizers soon followed to help organize picketing, daily strike parades and strike committees at each of the factories. 
They quickly established IWW Local 801, National Industrial Union of Textile Workers. 
By the end of the month, mounted police closed in on the women strikers and began clubbing them, many into unconsciousness. 
The police raided strike headquarters and arrested IWW strike committee leaders.
But the women strikers stood strong and were celebrating victory by the beginning of the year. 
They won full reinstatement and 60 hours pay for 54 hours work.