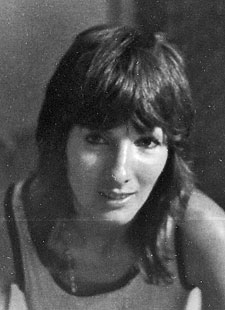 On this day in labor history, the year was 1974. 
That was the day Karen Silkwood was killed in a mysterious car crash. 
Though her death was ruled a one car accident, some maintain she was forced off the road. 
Silkwood was a union activist and representative for Local 5-283 of the Oil, Chemical and Atomic Workers.
She worked at Kerr McGee's Cimarron plutonium plant in Crescent, Oklahoma, making plutonium pellets for nuclear reactor fuel rods.
Meryl Streep popularized her life in the 1983 film, Silkwood. 
Karen's union loyalty only grew after the company crushed a strike in 1972. 
She was elected to the union bargaining committee just as the company moved to force a decertification election. 
She also served as a union health and safety rep. 
Silkwood found a number of apparent violations: routine contamination exposure, faulty respiratory equipment, falsified inspection records, and improper storage of radioactive material.
She met with OCAW leader, Tony Mazzocchi to highlight safety issues in a campaign to beat back decertification.
It worked.
Then Karen testified before the Atomic Energy Commission, worried about her own contamination. 
It was clear her home was contaminated too. 
She worked tirelessly to gather the documentation and the evidence, detailing the company's life-threatening negligence. 
And on this day, Karen Silkwood was headed to Oklahoma City to meet Mazzocchi's assistant, Steve Wodka and a New York Times reporter to present evidence she collected. 
She never made it. 
Her car was found with rear end damage, near skid marks, in a ditch along Route 74.
While the company attempted to smear her as a drug addicted lesbian who deliberately contaminated herself, they would eventually settle with her family for nearly $1.4 million. 
Karen Silkwood became a model and a hero for women workers and all those who fight for safe workplaces.