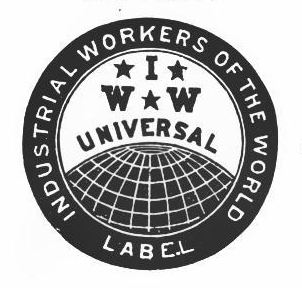 On this day in labor history, the year was 1913.
That was the day Philadelphia longshoremen walked off the job.
Led by the Industrial Workers of the World, the strike was remarkable for its militancy, its industrial unionism and its interracial organizing.
The Wobblies had been fighting to organize workers in the city for years.
Unionizing efforts included amalgamated local 57, which organized workers across whole industries.
Attracted to the IWW's message of interracial unionism, black longshoreman Ben Fletcher joined up readily and soon emerged as an early leader of local 57 and then longshoremen's local 8.
In his book Wobblies on the Waterfront,historian Peter Cole notes the origins of the local started with striking sugar-refinery workers on the banks of the Delaware.
Dockers made contact with the IWW during the strike and drew up a list of grievances and demands.
By May 14, 1500 longshoreman struck for a leveling of the hourly wage for all workers regardless of skill, shorter hours and union recognition.
They held strike meetings every day and elected a committee of 15 with representatives from every ethnic and racial group.
Cole notes this was crucial, given the diversity of the docks' 4000 workers.
More than a third were black, another third were immigrant.
The committee included Poles, Jews, Blacks, Irish and others.
Strikers took on their employers and also the police. Beatings, intimidation and arrests of strikers occurred daily and intensified as the ship owners attempted to herd in scabs.
1200 coal and iron ore handlers joined in the strike.
The port was solidly shut down and by the end of the month the shippers were forced to concede to most of the Wobblies' demands. Industrial unionism and interracial solidarity won the day.