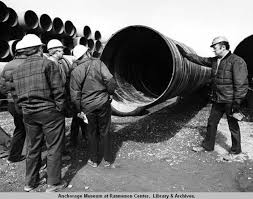 You have likely heard the recent news stories about the proposed Keystone XL pipeline. 
The national media continues to report as labor, energy groups, environmental and Native American activists all debate the proposed oil pipeline. 
But did you know that on the day in Labor History, March 9, marked the beginning of another oil pipeline project?