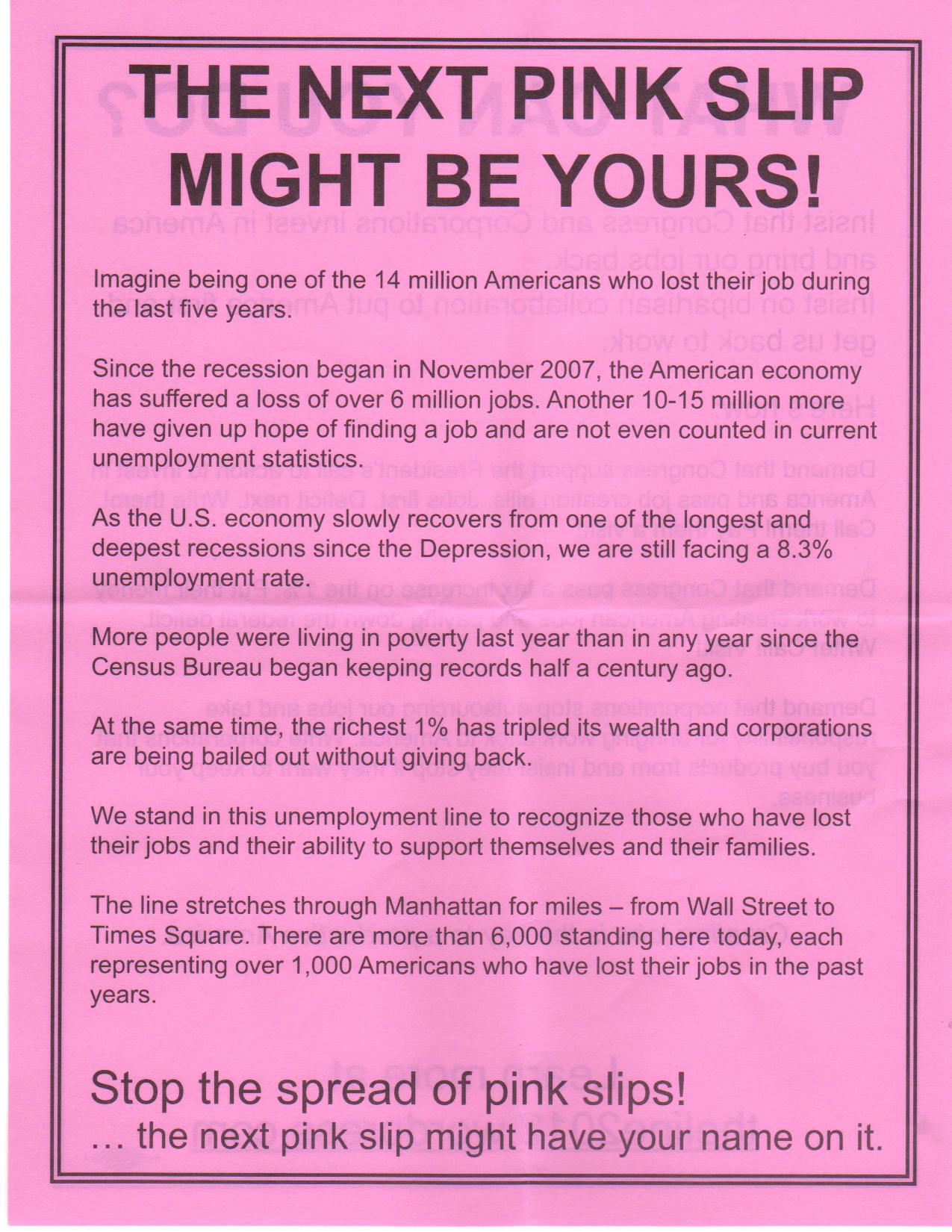 On this day in Labor History the year was 2012. 
A few thousand artists, activists, teachers and union members lined Broadway in New York City. 
Each held a pink placard, representing a "pink slip." As New Yorkers bustled by on their way to work, the protestors stood with their signs from 8:14 in the morning until 8:28.