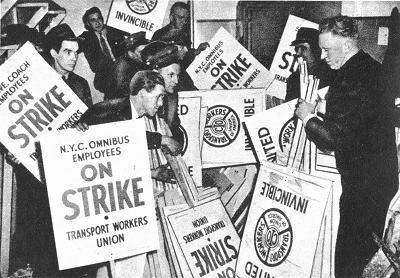 On this day in Labor History the year was 1941. 
New Yorkers woke up to find a foot of snow blanketing their city.  Nearly a million New Yorkers also discovered their usual routine was going to be disrupted. 
At 5 a.m. the Transport Workers Union had walked off the job, calling a strike against the Fifth Avenue Coach and New York City Omnibus companies.