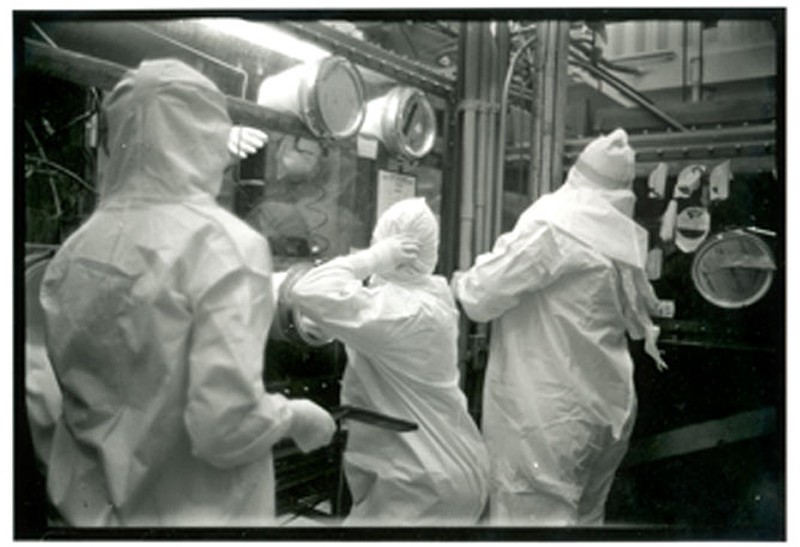 On this day in labor history, the year was 1989. 
That was the day the Federal Bureau of Investigation and the Environmental Protection Agency raided a Department of Energy facility just outside Denver, Colorado. 
Rockwell International operated Rocky Flats plutonium-processing plant on behalf of the federal government. 
From 1952 until 1989, workers there made plutonium triggers for nuclear warheads. 
They reported procedurally unsafe working conditions and rare forms of cancer. 
Workers also worried about disposal of radioactive material and the potential public-health threat the facility posed.
Just after 9 am. 90 FBI and EPA agents executed Operation Desert Glow, beginning their raid and investigation into potential environmental crimes at the 6000-plus acre facility. 
According to Kristen Iversen, author of Full Body Burden:  Growing up in the Shadow of Rocky Flats, evidence collected over the course of 18 days indicated that "for more than 30 years, spills, leaks and waste disposal practices have contaminated dozens of sites around the facility. The most significant public health issue is groundwater pollution… and more than 2,640 pounds of plutonium is missing."
The 21-month Grand Jury investigation revealed that the facility had been burning radioactive and toxic waste in an incinerator for decades, despite regulations requiring its shutdown.
It also revealed secret dumping of radioactive waste into officially closed waste ponds.
Infuriated jurors wrote their own grand jury report when they learned a plea deal had been cut, with millions in fines, but that there would be no indictments. 
Their report remains sealed. 
Rocky Flats was eventually declared a Superfund site and years of clean up began.
In 2001, congress decided to turn most of the acreage into a wildlife refugee, with park trails for hiking and horseback riding.