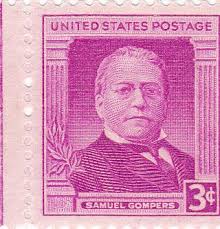 On this day in Labor History the year was 1950. The cost of a first-class stamp was three cents. 
And starting on this day, one of the options for first class postage bore the image of US labor leader Samuel Gompers. 
The British-born Gompers was a founder and long-time head of the American Federation of Labor.