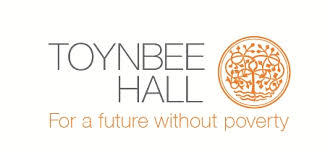 On this day in labor history, the year was 1885. 
That was the day the Toynbee Hall, the first university settlement house opened its doors to the poor and working class communities of East London. 
The Industrial Revolution had created a new set of social conditions, those of high unemployment and slum housing, crime and infant mortality. 
The vicar of St. Jude's, Canon Samuel Barnett and his wife, Henrietta hoped to combat poverty by having students settle in with the poor and working class to provide services and fight for social reforms. 
They named the settlement house in honor of their friend, economist and labor leader, Arnold Toynbee, who helped to organize trade unions and establish public libraries throughout East London. 
In its early days, Toynbee Hall championed the rights of minority immigrants, including Jews and the Irish, developed adult education and language courses, evaluated industrial working conditions and provided free legal advice. 
More aligned with Liberal rather than Labour politics in Britain, reformers at Toynbee Hall looked to build the health of the nation by fighting for welfare reform legislation. 
It became a public forum for political debates and historical societies and blazed the path for the rise of the Settlement House movement in Britain and the United States. 
Three years after its' opening, Jane Addams would open Chicago's famed Hull House. 
Other settlement houses like Henry Street Settlement in New York City, founded by Lillian Wald, soon followed. 
Though bombed in the Nazi Blitzkrieg in 1940, Toynbee Hall continues its vision of a future free from poverty and its mission to support people and communities to break down the barriers that trap them in poverty in a bold, engaged, and open environment to this day.