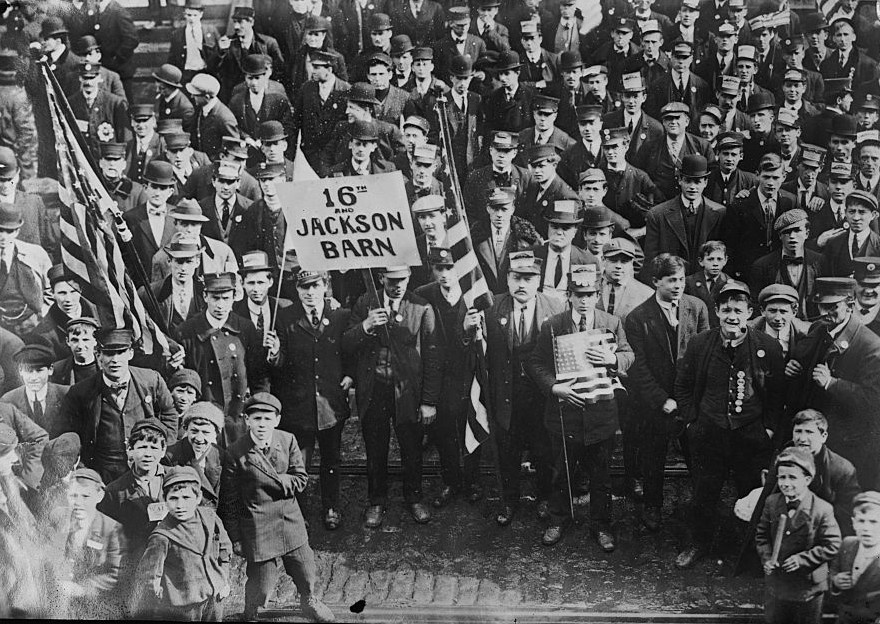 On this day in labor history, the year was 1910.
That was the day streetcar workers in Philadelphia walked off the job just as garment workers were ending their victorious strike.
The walkout soon turned into a general strike.
The Amalgamated Association of Street and Electric Railway Employees Local 477 had been trying to negotiate fewer hours, higher wages and union recognition for almost a year.
Philadelphia Rapid Transit broke off negotiations in mid-February, fired 173 union members and imported scab replacements from New York City.
The Amalgamated called workers out. Strikers pulled apart buildings under construction and used the materials to block tracks and build strike shelters.
Many trolley cars were badly damaged when PRT attempted to resume service.
Scab drivers fared as badly as the trains they attempted to run.
The mayor called for citizens to serve police duty after strikers loaded dynamite onto tracks in Germantown.
The union offered up its members to preserve order but the Mayor refused.
Then the PRT brought in an additional 600 scabs and National Guardsmen to protect them.
Area workers were infuriated at this latest move, as were small businesses and religious groups. 
On March 5, the Central Federated Union called a general strike. 
More than 75,000 workers stayed off the job, to protest PRT's anti-worker assaults.
Though the general strike was called off at the end of March, transit workers stayed out until April 19.
They won wage increases, rehiring of strikers and mediation for the initial 173 fired workers.
They could not secure exclusive union recognition.
But the strike solidified solidarity among area workers and demonstrated the capacity of labor to organize work actions across industrial lines.