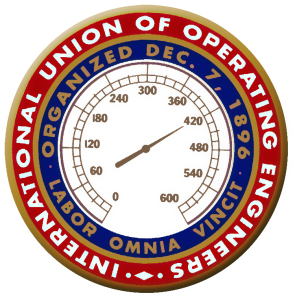 On this day in labor history, the year was 1896.
That was the day eleven steam engineers met in Chicago to found the National Union of Steam Engineers, the forerunner of the International Union of Operating Engineers.
Ten of the eleven came from the stationary field. They often worked 60-90 hours a week in dangerous working conditions.
Constructing and operating steam boilers was highly skilled, labor-intensive and potentially deadly work.
At the time, steam powered railroad and construction shovels, hoists and cranes for high-rise construction and electric power generation.
Many flocked to San Francisco after the 1906 earthquake to help rebuild that city. Others left for Panama to work on the Canal.
By 1912, the union was issuing charters to locals that represented construction steam engineers and locals that represented fixed boiler operators.
It was renamed the International Union of Operating Engineers in 1928. During World War II and after, thousands worked as Navy Seabees, building military bases, airfields and roads.
The Federal Highway Trust Program opened up work for thousands more in the construction of the nation's highway system.
Today, you can find Operating Engineers on bridge and dam projects, skyscrapers and pipelines. Its logo, the steam gauge was originally set at 80 psi but now points towards 420 psi.
Some think the change came as a result of operating high-pressure boilers for naval ships and steamboats. Others speculate the change came when the 600-psi gauge became the industrial standard.
The International Union of Operating Engineers administers one hundred apprenticeships in state of the art facilities, requiring 6000 hours of on the job training and 400 hours of classroom instruction.
It represents more than 400,000 members in 170 locals throughout the United States and Canada.