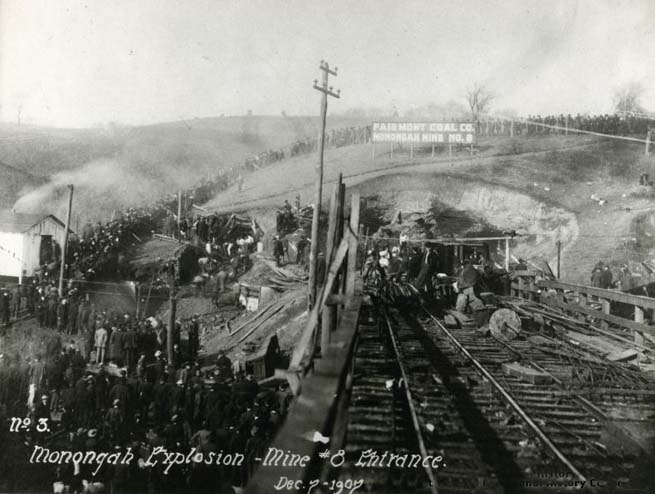 On this day in labor history, the year was 1907.
That was the day an explosion rocked Fairmont Coal Company's number 6 and number 8 coal mines in Monongah, West Virginia, killing 367 miners.
Newspaper reports estimated the number of dead to be as high as 500. It is considered the worst mine disaster in the history of the United States.
Most miners were killed instantly as the explosion destroyed the mine entrance and its ventilation system.
Those not killed instantly suffocated from poisonous gas.
Earth tremors were felt eight miles away. The force of the explosion buckled pavement, collapsed buildings and derailed streetcars. More than 3200 miners had died in 1907.
With three more mine disasters before the end of the year, the last month became known as Black December. In January, a coroner's jury verdict ruled that a blow out shot ignited coal dust and made number of recommendations for safer practices.
But David McAteer tells a different story in his history of the disaster.
He argues that the tipple had a design flaw that led to occasional coal car derailments as they exited the mine.
On this day, there had been a derailment with coal cars crashing to the bottom of the shaft and taking out the electrical and ventilation systems with it, igniting the coal dust in the process.
The disaster generated a surge in demands for greater mine safety, leading to the creation of the Bureau of Mines in 1910.
The Bureau could conduct research and safety training but was powerless to conduct inspections or safety enforcement.
Miners would continue to fight for the better part of the century for safety regulations and enforcement.