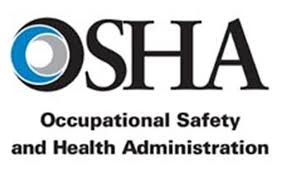 On this day in labor history, the year was 1970.
That was the day President Richard M. Nixon signed the Occupational Safety and Health Act into law. At the time, it was estimated that 14,000 workers died annually on the job, 2.2 million workers were permanently or temporarily disabled and half a million developed occupational diseases each year.
The Department of Labor admitted at the time that at least 25 million serious injuries and deaths went unreported each year.
Statistics like these prompted occupational health and safety expert, Dr. Jeanne Stellman to state, "Each day millions of workers in America enter a battlefield, but they fight no foreign enemy and conquer no foreign lands. The battlefield is the American workplace and the casualties of this war are higher than those of any other in the nation's history."
Industrial unions surveyed thousands of members regarding health and safety conditions.
They documented deplorable working conditions, debilitating injuries, mystery diseases and early fatalities of their coworkers.
Their testimonies provided the ammunition necessary to fight for OSHA.
The Act established the Occupational Safety and Health Administration, responsible for standards, regulation and enforcement.
It also established the National Institute of Occupational Safety and Health, responsible for research and recommendations.
The Act served as a milestone. It provided the formal, legal basis for which workers could fight to qualitatively change their lives at the workplace.
The General Duty Clause established that workplaces must be free of hazards, and allowed workers to demand inspections.
The Act also mandated medical record keeping, surprise inspections and enforcement.
Many of the standards, regulations and enforcements OSHA now has, have come as a result of intense, continuous pressure waged by the labor movement.