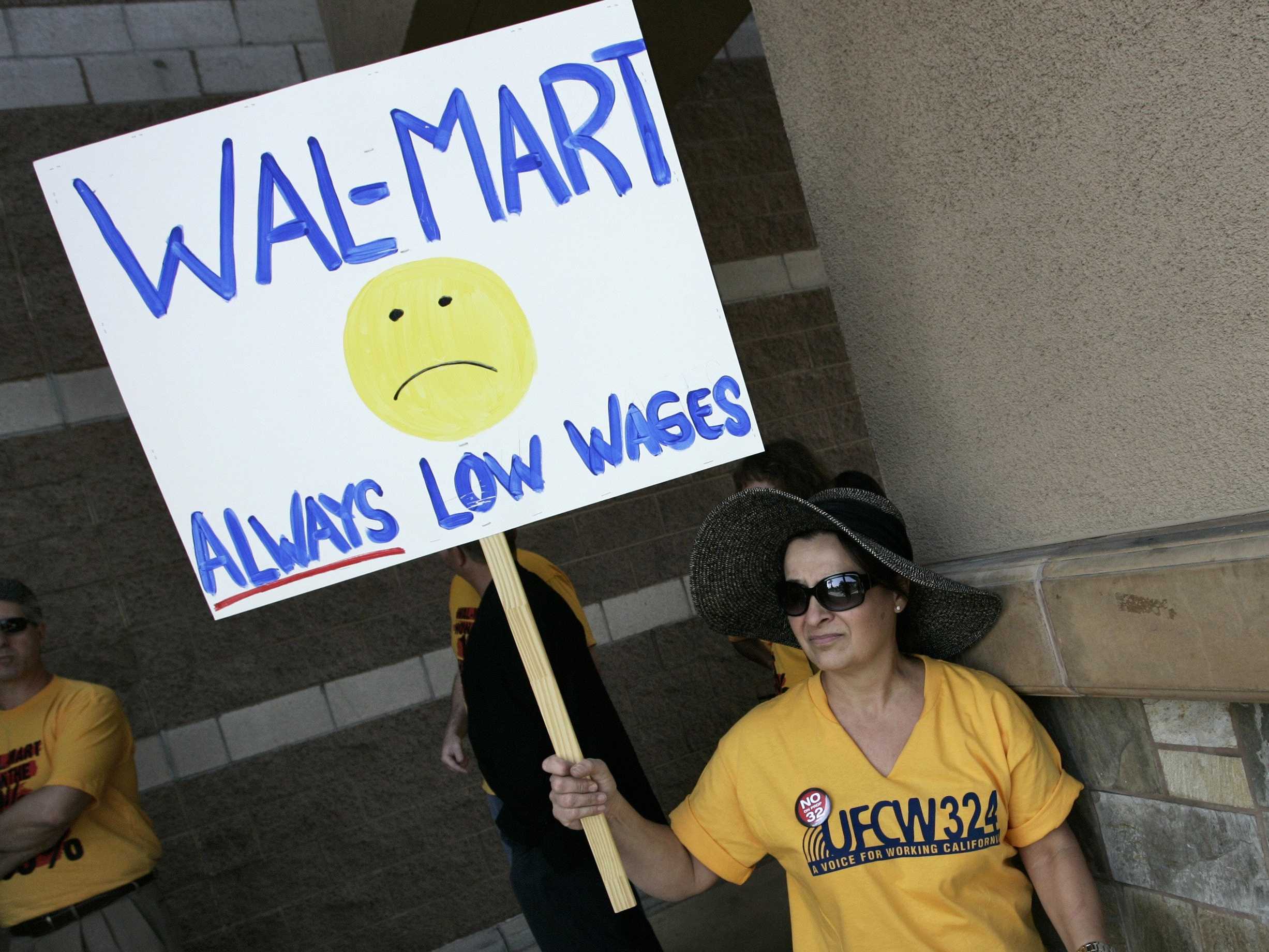 On this day in labor history, the year was 2008.
That was the day that Wal-Mart Stores agreed to settle sixty-three wage and hour lawsuits, across forty-two states, for at least $352 million and possibly as much as $640 million. 
Wal-Mart and Sam's Clubs were accused of failing to pay overtime, requiring workers to work off-the-clock, erasing hours from time cards and preventing workers from taking meal and rest breaks, as guaranteed by state laws. 
The lawsuits involved hundreds of thousands of then current and former employees. 
You'd think they would have learned their lesson after having to shell out that amount of money. 
In fact, they have had to settle at least seven more class action, wage and hour lawsuits and remain a defendant in dozens more! 
By 2012, Wal-Mart had settled at least nine Equal Employment Opportunity Commission cases related to disability, gender, racial and religious discrimination in hiring and sexual harassment. 
Egregious labor violations have persisted throughout their stores. 
Systematic wage theft, health and safety dangers and abusive conditions on the job have continued for years. 
Chronic short staffing creates unsafe working conditions.
In 2012 alone, they were repeatedly cited and fined by OSHA for serious violations such as blocked emergency exits, lack of safety procedures for control of power hazards, and other problems. 
Employees who worked with OurWalmart organizers often found they were targeted with threats, reduction in hours and terminations. 
More recently, Wal-Mart has had to settle a discrimination suit over health insurance benefits for same-sex spouses. 
The high cost of labor violations and low wages at Wal-Mart cost taxpayers on average, $6.2 Billion a year in public assistance for many of their workers.