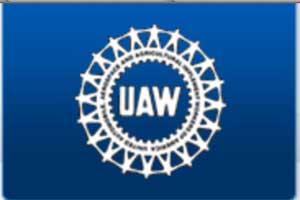 On this day in labor history, the year was 1946.
That was the day 8,000 UAW workers at the Allis-Chalmers plant in Milwaukee voted overwhelmingly to walk off the job.
Close to 12,000 production and maintenance workers were on strike across the country.
Workers rode the post-war strike wave as whole industries moved to peacetime reconversion.
Historian Eric Fure-Slocum notes that UAW Local 248 had a historically militant left-wing leadership, was known for its support to housing desegregation campaigns in the city and was a central driving force of Milwaukee's CIO Council.
They had built a strong shop steward and grievance structure at Allis-Chalmers and were sure victory was certain.
Local president Robert Buse insisted wage increases were not at issue but rather unresolved issues remained to be settled, now that the war was finally over.
Key points of contention were the company's demand to eliminate maintenance of membership agreements that guaranteed the closed shop and union dues.
The company also wanted to stop paying stewards for time involved in grievance procedures.
The Allis-Chalmers strike was a harbinger of things to come.
Historian Martin Halpern states that company officials played a significant role in the crafting of Taft-Hartley legislation as the strike unfolded.
Allis-Chalmers was on a union-busting campaign and made no small effort to redbait union leaders for months in local newspapers.
By the fall, workers at the smaller plants had returned to work, but the Milwaukee local stood firm.
Area CIO workers joined picket lines in support only to be brutalized and arrested.
HUAC arrived in town to investigate the strike and the company instigated a vigorous back-to-work campaign.
After eleven months, the strike was called off with no contract and ninety-one union leaders were fired.