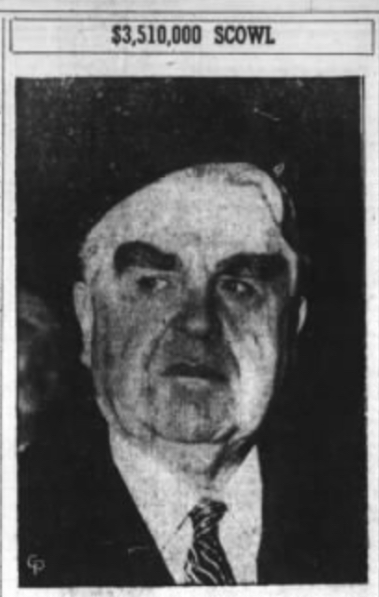 On this day in labor history, the year was 1946.
That was the day Federal Judge T. Alan Goldsborough fined John L. Lewis $10,000 and the United Mine Workers $3.5 million.
In what was characterized as "a roaring courtroom scene," Lewis rose to challenge the judge to fine him whatever he wanted.
The judge had just found Lewis and the UMW in contempt of court for ignoring his November 18 order to head off a soft-coal strike, then in its fourteenth day.
Judge Goldsborough had replaced his order with a temporary injunction after the government demanded a judgment that the strike was illegal and must end.
Goldsborough ruled the strike was "an evil, demonic, monstrous thing that meant hunger and cold, unemployment and destitution--a threat to democratic government itself."
He insisted he was a friend of labor, but that Lewis should be sent to prison.
UMW chief counsel, Welly K. Hopkins, snapped back defiantly, stating that the government was seeking to "break the union politically, financially and morally."
The federal government had seized the mines in May and was now threatening to run them with Army engineers if Lewis didn't order miners back to work.
AFL, CIO and Railway Brotherhoods all rallied to Lewis' defense.
The Detroit labor movement vowed a 24-hour general strike in support. But by the 7th, Lewis retreated, ordering miners back to work until March 31st.
Facing the real threat of the Supreme Court action to uphold the $3.5 million fine, Lewis stated he wanted the Court to "be free from public pressure superinduced by the hysteria and frenzy of an economic crisis."
Lewis and the UMW were tied up in appeals court for months while they attempted to negotiate new contract terms.