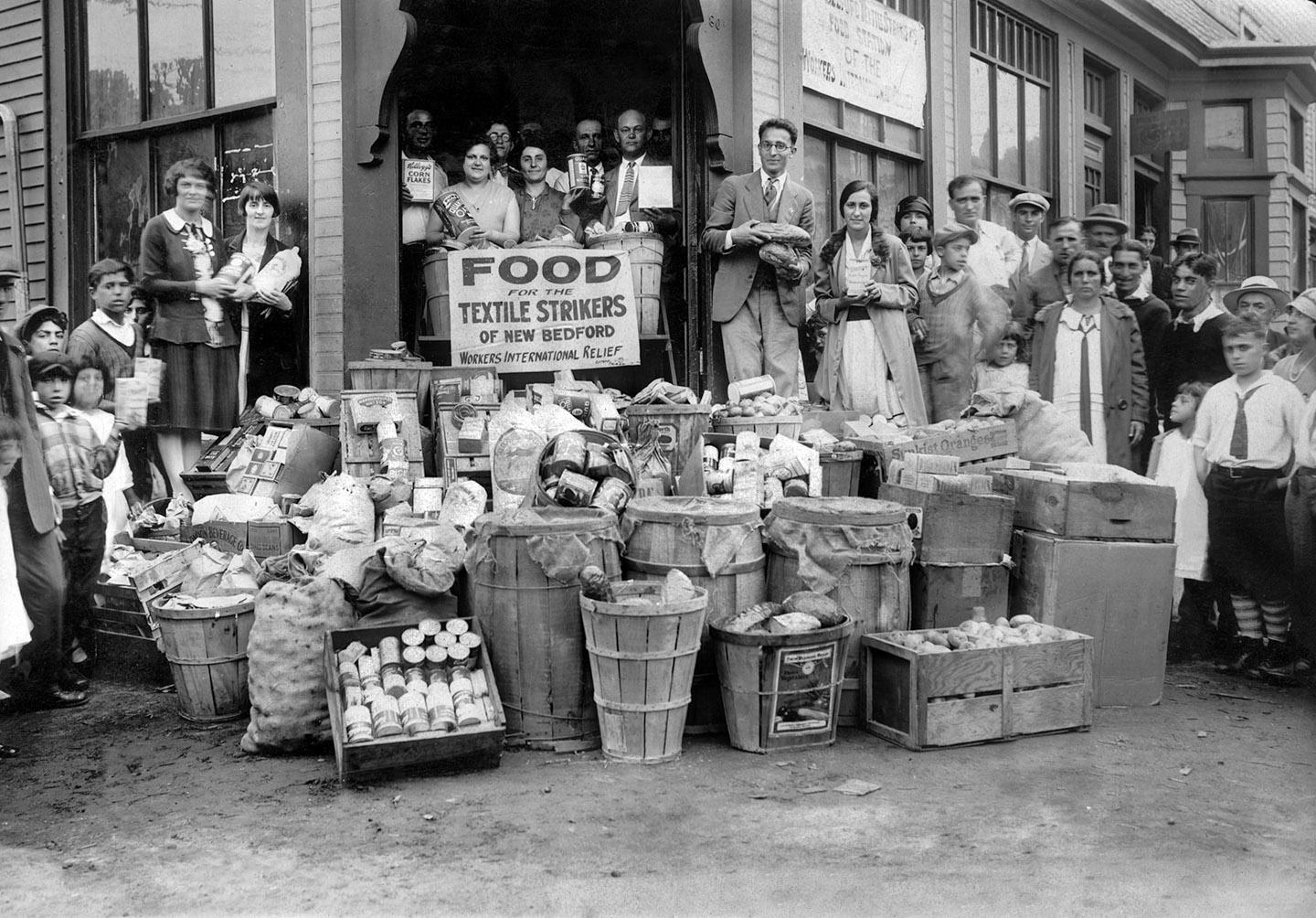 On this day in labor history, the year was 1898.
That was the day workers in the textile mills of New Bedford, MA walked out on strike.
They were organized along craft lines into five different unions.
Regardless of craft, mill owners inflicted a 10% wage cut, which would prove devastating, given whole families worked in the mills.
When the wage cut took effect, spinners effectively shut down twenty-two mills owned by nine companies.
Having formed an amalgamated strike committee, weavers, loom fixers, carders and slasher-tenders all stayed away in support.
Workers leaders like Samuel Gompers, Eugene V. Debs and Daniel De Leon of the Socialist Labor Party all visited the strikers to give encouragement and inspiration.
Debs alone acknowledged the role of women in the strike as workers and not just as wives, mothers, daughters or sisters.
Before the strike, there had already been discord over strike demands.
The weavers insisted on adding the fines issue.
They constituted 40% of mill workers and their job duties included correcting the mistakes of other trades.
Manufacturers routinely fined weavers for material deemed imperfect, yet still profited from selling their products.
The fines system wrought havoc on weaver families and they wanted it abolished.
The rest of the unions sympathized with their plight, but insisted the strike would fail unless they focused solely on the issue of wage cuts.
The weavers persisted and the demand stuck.
By April, the strike collapsed.
Workers went back with nothing gained.
But the strike proved that workers across craft lines could strike and support each other in an industrial manner.
It also proved that men and women workers could effectively organize a strike and picket together.
*The Photo is from the 1928 strike of Textile workers in New Bedford MA