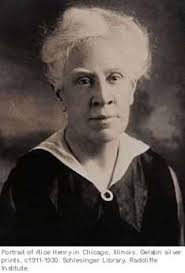 On this day in Labor History the year was 1857.  Labor activist, Alice Henry was born in Melbourne, Australia.
Alice originally went to work as a teacher, but then found her true calling as a journalist.
She wrote in support of the day's progressive causes, including care for dependent children, labor reform, and women's rights.