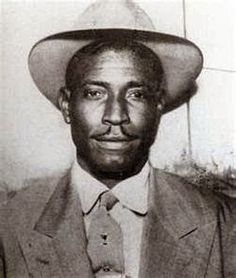 On this day in Labor History the year was 1961.
That was the day when Herbert Lee was murdered just outside of Liberty, Mississippi. 
He was a successful black cotton farmer, who became active in efforts to register black voters.
Lee had nine children. 
He was one of the few area black farmers with a vehicle. 
This made him very valuable to the voter registration movement. 
Lee would drive Bob Moses from the Student Nonviolent Coordinating Committee around Amite County to reach unregistered voters.  
It was dangerous work to register black share croppers and farmers in rural Mississippi. 
Attempts by black residents to gain legal or economic equality were met with threats and violence.
On the morning of his murder, Lee had come to the Westbrook Cotton Gin outside of Liberty to drop off a truck load cotton.  
There he was met by a childhood friend, Mississippi State Representative, E. H. Hurst. 
Hurst came up to the truck and started shouting at Lee.  
He then took out a gun and shot Herbert Lee in the head. 
Witnesses stated that Lee had brandished a tire iron at Hurst.
Hurst claimed self-defense.
A jury declared the murder a justifiable homicide.
Louis Allen, a black farmer and timber worker, was one who had testified about witnessing the shooting. 
Later he recanted his testimony, saying he had lied about Lee threatening Hurst because he feared for his life. 
After Allen began to talk about what he saw that day, he became the victim of harassment and beatings. 
Finally, on January 31, 1964 he too was gunned down in his driveway. 
No one was every convicted or arrested for his murder.