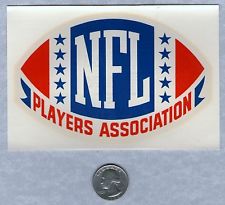 On this day in Labor History the year as 1982. 
That Tuesday the National Football League players ended their fifty-seven-day strike. 
The league scrambled to get the new season going, scheduling games for that very next Sunday. 
The shortened nine-game season included two games played before the walkout, and the rest after the strike ended. 
The biggest issue that lead to the strike was pay. 
The NFL had seen a surge in television revenue with a new five-year contract worth $2.1 billion. 
The players asked for 55% of the leagues' growing profits. 
The players' association also wanted a minimum pay scale based on years of service, and improved health and retirement benefits.
The owners flatly refused. 
On September 20, the Green Bay Packers beat the New York Giants in a Monday Night Football game. 
The next day the New York Daily News reported, "For the first time in its 63-year history, labor troubles will throw the NFL for a loss.  By a unanimous vote of its executive committee, the league's Players Association yesterday voted to call a strike."
The article continued by writing, "The players stressed that they had been forced to call the strike in frustration over what they termed management's twin failures to take them seriously and to bargain in good faith."   
Sports Illustrated summed up fan sentiments about the strike with a cover headline reading pffffft! over the image of a deflated football.
Finally, the two sides came to an agreement. 
The players won raises, bonuses based on years in the league, and severance packages for retiring players. 
But the gains were far below the union's goals. 
Bitterness lingered, and five years later the players would be on strike again.