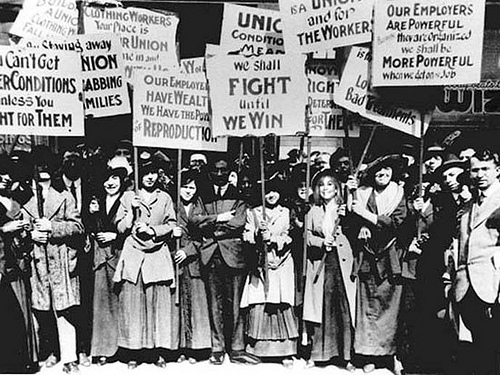 You may know that March is Women's History Month.  But do you know why it takes place each March?
It all goes back to today in Labor History the year was 1857. 
That was the day that hundreds of women working in New York City's garment industry went on strike.